Acoustic Panels for Large Spaces
Large spaces can act as an amplifier for noise. Sports facilities, restaurants, atriums and stairwells ARE EXAMPLES WHICH suffer from this problem.
Adding sound absorption panels can significantly reduce the noise level making the space a more comfortable place to be, especially for hearing aid users!

With the right acoustic treatment products in place, conversations become easier and people no longer have to compete to be heard.
Check out our Acoustic Panels page.

Contact EQ Acoustics today for an expert solution to your noise problem.
GET IN TOUCH
"Excessive noise seriously harms human health and interferes with people's daily activities at school, at work, at home and during leisure time." -

WORLD HEALTH AUTHORITY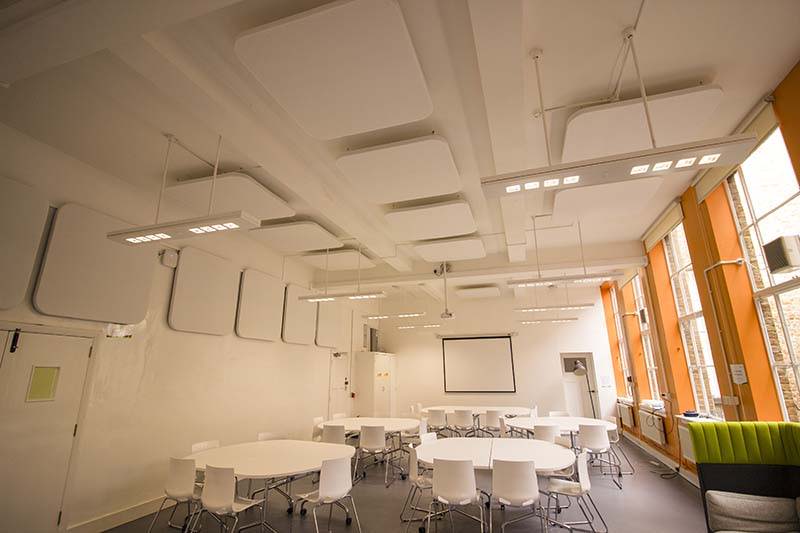 WHAT ARE THE BENEFITS OF ACOUSTIC PANELS IN LARGE SPACES?
Lower noise levels

Easier to communicate

Calmer, less stressful atmosphere for workers and customers

More comfortable, especially for hearing aid users

More welcoming for anxiety sufferers
Contact us and TAKE BACK CONTROL OF YOUR SHARED SPACES!
Let us do what we do best by sending us an email or heading over to our Facebook group for some friendly and helpful advice.