Acoustic Panels for Schools and Colleges
A vibrant school or college is far from a silent place, but that doesn't mean the noise should be overwhelming!
In busy communal spaces, noise can easily get out of hand. Areas with calm acoustics have a positive impact on student conduct and are better places to work, study and communicate.
Acoustic treatment in classrooms has been shown to increase learning opportunities making it easier to hear the lesson and focus on tasks.
Music and drama have a particular need for good acoustics in order to support performance, composition and audio / video capture of coursework projects.
Research into speech intelligibility by Herriot-Watt University found that up to 70% of the consonants spoken by teachers cannot be heard by pupils.
GET IN TOUCH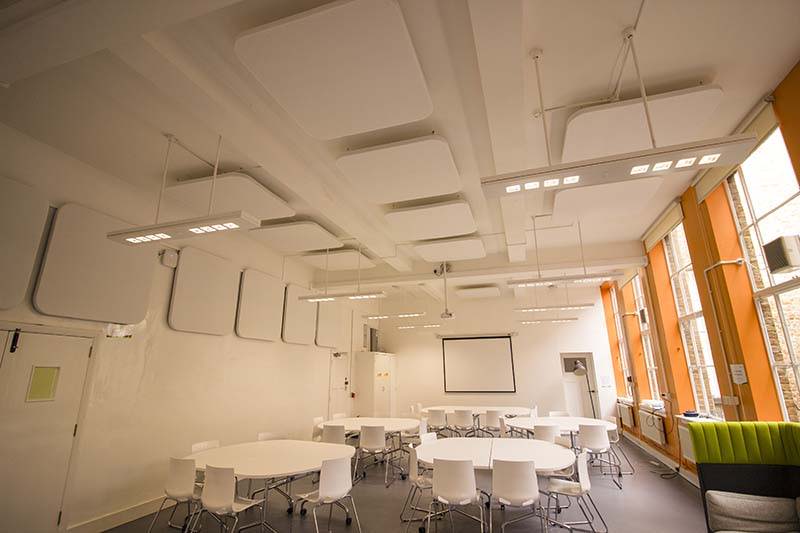 WHAT ARE THE BENEFITS OF ACOUSTIC PANELS IN SCHOOLS?
Lower noise levels

Clearer communication in lessons

Fewer distractions & easier to focus

More privacy in offices and quiet areas

Calmer atmosphere for pupils and staff
Contact us and MAKE LEARNING AND COMMUNICATION EASIER!
Let us do what we do best by sending us an email or heading over to our Facebook group for some friendly and helpful advice.